About

For more than 30 years, Thanksgiving Baskets Downtown has united faith communities and civic organizations in Canton, Ohio, in an all-volunteer effort to provide families with food at Thanksgiving. Thanks to hundreds of volunteers and contributions, our 501(c)(3) has been able to serve 1,200 families each year, and especially in this time of COVID, that's our goal for 2021. If you'd like to help, please click on the link below.

​
Donations

We count entirely on donations from individuals, local school and other community organizations, religious institutions and businesses. Because we are entirely volunteers, everything collected goes directly toward feeding families. Donations of any amount are welcome and are tax deductible. If you'd like to be a part of the grass-roots effort to help our neighbors throughout Stark County, please click on the link below to donate through PayPal or send a check payable to:

Thanksgiving Baskets Downtown
P. O. Box 8032
Canton, OH 44711
Registration Day

Our main registration day is October 16, 2021 from 9:00 am to 1:00 pm. To adjust to the health and safe-distancing concerns that come with COVID, we're moving that day from St. Paul's Episcopal Church to the Canton Memorial Civic Center (1101 Market Ave N), where we will have walk-up registration (drive up registration available for those with accessbility/mobilty issues.)

​A late sign-up will be available at St. Paul's on Tuesday evening, October 19, 2021, from 5:00 pm to 7:00 p.m.

The limit is one registration per address for Stark County residents only.
Please bring proof of your current address and a photo ID.
Masks are required at registration. Thank you.

​Distribution Day

Thanksgiving turkeys will be distributed on
​Saturday, November 20, 2021
(the Saturday before Thanksgiving)
between 9:00 am and 3:00 pm.
Distribution will be at the Canton Memorial Civic Center and your family must be registered to receive a basket. Masks are required.
Entry for pick up from Cleveland Avenue ONLY.

Volunteers​
​
​Our volunteer Sign up portal is now open. Volunteers are needed for the registration day, the pick up day and with our partner, StarkFresh, where our recipients will go to pick out their pantry items.
​To sign up to volunteer click on the link below. Thank you!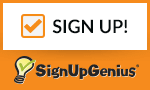 Partners and Trustees
Thanksgiving Baskets Downtown is a collaborative project.
Some of the many religious and civic partners involved are:
​
St. Paul's Episcopal
St. Anthony/All Saints Catholic Church
St. Michael's Catholic Church and School
Temple Israel
Islamic Society of NE Ohio
St. Mark's Episcopal
Trinity UCC
New Vision UCC
Grace UCC
Unitarian Universalist Congregation
Church of the Covenant
Crossroads United Methodist
Canton City Lutheran
Baha'is of Canton
Stark Community Support Network
J. Babe Stearn Community Center
StarkFresh
St. George Romanian Catholic
Christ Presbyterian Church

​




​Trustees


Linda Kendrick

M.L. Schultze

Marian McCarthy

James Bates

Jennifer George